Cost of PRP Therapy
PRP Therapy at Solarwind Clinic
At Solarwind Clinic, we believe that everyone should have access to the benefits of PRP therapy, which is why we offer competitive pricing and financing options to make it more affordable for our patients. While the cost of PRP therapy may seem high initially, it is important to remember that it is a more safe and very effective medical process that can improve quality of life and enhance overall well-being.
What is PRP Therapy?
A patient's blood is drawn and processed to obtain plasma that is high in platelets as part of the platelet-rich plasma (PRP) treatment medical procedure. These platelets are renowned for their capacity to promote cell development and restore the body's damaged tissues. The patient's body subsequently receives the plasma injections in the damaged or injured tissue locations.
The Advantages of PRP Therapy?
PRP therapy is commonly used to treat various medical conditions such as osteoarthritis, sports injuries, and chronic wounds. It has also gained popularity as a cosmetic treatment for hair loss, wrinkles, and acne scars. The benefits of PRP therapy include:
Accelerated healing and tissue regeneration
Reduced pain and inflammation
Improved skin texture and appearance
Increased hair growth and thickness
Minimal downtime and side effects
Patients should be aware that while the cost of PRP therapy may be higher than other treatments, it offers long-term benefits and may be more cost-effective in the long run.
What is the Cost of PRP Therapy at Solarwind Clinic?
At Solarwind Clinic in Jaipur, Rajasthan, PRP therapy is performed by Dr. A. Singh, a highly experienced dermatologist with over 8 years of experience. The number of sessions needed and the area of the body being treated will determine the cost of PRP therapy at Solarwind Clinic. On average, the cost of PRP therapy for hair loss ranges from Rs. 10,000 to Rs. 15,000 per session, while the cost for skin rejuvenation ranges from Rs. 8,000 to Rs. 12,000 per session and The cost of PRP therapy can vary depending on the area and problem of the body being treated and the number of sessions required
Factors Affecting the Cost of PRP Therapy
The cost of PRP therapy may vary depending on several factors, including:
The location of the clinic
The experience and qualifications of the doctor
The type and quality of equipment used
The number of sessions required
The area of the body being treated
Additional services or treatments included
Why Choose SolarWind Clinic for PRP Therapy?
SolarWind Clinic is a healthcare service provider in Sirsi Road Jaipur, offering various ranges of medical and cosmetic treatments. Dr. A. Singh, the clinic's dermatologist, has extensive experience in performing PRP therapy and uses the latest techniques and equipment to ensure the best results for patients.
At Solarwind Clinic, we prioritize patient safety and comfort, and our team of healthcare professionals are dedicated to providing personalized care and support throughout the treatment process. In addition, we charge reasonably for all of our treatments, including PRP therapy, without sacrificing effectiveness or quality.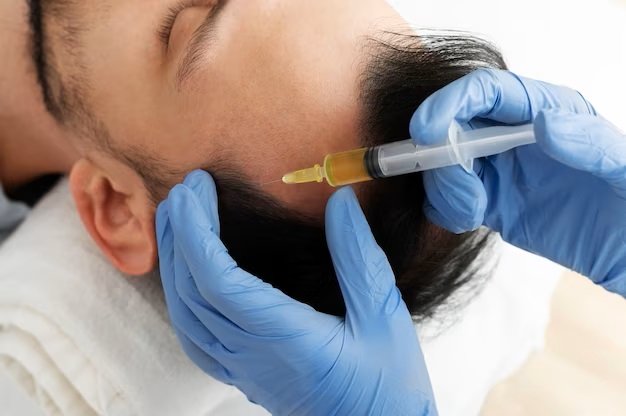 How Many Sessions of PRP Therapy Are Required?
The number of PRP therapy sessions required will depend on the specific condition being treated and the severity of the issue. For hair loss, patients may require anywhere from 3-6 sessions, while skin rejuvenation may require 1-3 sessions. Dr. A. Singh will evaluate each patient's individual needs and create a customized treatment plan that will achieve the best possible results.
It is crucial to remember that PRP therapy is not a one-time fix, and patients could need regular treatments to keep the benefits they get. Regular follow-up appointments with Dr. A. Singh are recommended to monitor progress and ensure that patients are receiving optimal care.
Is PRP Therapy Covered by Insurance?
Since PRP therapy is regarded as a cosmetic or elective procedure, insurance generally does not cover it. However, if PRP therapy is used to treat a medical condition like osteoarthritis or chronic wounds, some insurance companies might pay for the cost of the procedure. To find out if PRP therapy is covered by their insurance, patients should contact their practitioner.
Are There Any Risks or Side Effects of PRP Therapy?
PRP treatment is a risk-free, barely intrusive technique with few adverse effects. Mild soreness or discomfort at the injection site is the most typical adverse effect, and it often goes away within a few hours. Additionally, there might be some bruising, redness, or swelling, but these signs usually go away in a couple of days.
Patients may occasionally encounter consequences including infection, hemorrhage, or nerve injury, although these occurrences are exceedingly uncommon and are typically avoidable with the right measures and treatment.
How to Prepare for PRP Therapy?
Patients should follow some basic guidelines to prepare for PRP therapy, including:
Avoiding anti-inflammatory medications such as aspirin or ibuprofen for a week before treatment
Drinking plenty of water and staying hydrated
Eating a healthy, balanced diet
Avoiding alcohol and smoking
Arrange for transportation to and from the clinic, as patients may experience mild dizziness or discomfort after treatment.
What to Expect During and After PRP Therapy?
During the PRP therapy procedure, Dr. A. Singh will draw a small amount of blood from the patient's arm and process it in a centrifuge to extract the plasma.A little needle is then used to inject the plasma into the therapy region. The entire treatment is usually completed as an outpatient in less than an hour.
After the procedure, patients may experience mild pain or discomfort at the injection site, but this can usually be managed with over-the-counter pain relievers. In addition, patients can be told to refrain from physically demanding activities for a few days following therapy.
For patients concerned about the cost of PRP therapy, it is important to consider the potential cost savings over time, such as reduced healthcare expenses and improved productivity due to improved health.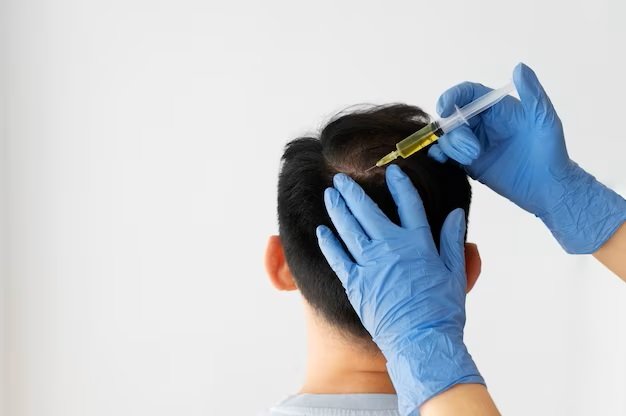 Thoughts About PRP Therapy
PRP therapy is an innovative and effective medical procedure that offers numerous benefits for patients with a variety of medical and cosmetic concerns. At Solarwind Clinic in Jaipur, Rajasthan, Dr. A. Singh offers PRP therapy for hair loss, skin rejuvenation, and other conditions, with prices ranging from Rs. 8,000 to Rs. 15,000 per session depending on the area of the body being treated.
Our clinic is dedicated to providing personalized care and support for each of our patients, ensuring that they receive the best possible treatment outcomes. If you are interested in PRP therapy or any of our other medical or cosmetic services, please contact us today to schedule a consultation with Dr. A. Singh. We look forward to helping you achieve your health and beauty goals!
Our clients are spread across Jaipur in different areas like Rajasthan and Jhotwara.